Stephanie Morillo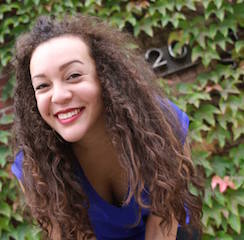 Creating A Space For Us: How A Twitter Chat Turned Into A Virtual Community For #WOCinTech
I've heard it before from people in positions of privilege - "If you don't feel represented, then why don't you create something of your own?" After more than two-and-a-half years working in the tech industry, I always felt that living on the intersection of race and gender were seldom addressed in tech initiatives, and in work spaces I seldom encountered other professional women of color outside of the service staff.
In an effort to get over the feelings of isolation, a friend and I created a Twitter chat using the then-underused #WOCinTech hashtag in an effort to bridge the geographic and workplace barriers and connect with women of color already in the tech industry and connect with each other.
The chat has since grown to become a full-fledged community made up of women of color and nonbinary POC technologists, and our two-person team has responded to the needs of this community by creating initiatives that target these groups specifically.
In my talk, I'll discuss my experiences living at the intersection of race and gender, the #WOCinTech chat origin story, how connecting with women of color has empowered me professionally, and how the community wants to help others on their path to a career in tech.
Speaker Bio
Stephanie Morillo is a Dominican-American musician, writer, and technologist hailing from the Bronx, New York City. She frequently writes about class, race, her experiences learning to code, and working in tech. She is the cofounder of #WOCinTech Chat and a copywriter at DigitalOcean. She enjoys helping others learn to program, singing melancholic songs, and dreaming about well-written documentation because the world needs it.